Motiv8, Inc. is a non-profit organization dedicated to inspiring artistic expression, cultivating positive behaviors and preserving the arts in disadvantaged areas, ONE person, ONE count, and ONE community at a time.
"5 stars! I wish my star rating had an option for endless! I pray you all continue to grow and keep sowing a seed! #ProudSupporter #MsKimAndMsRavensBiggestFan"
​
-Mary Jenkins-Moore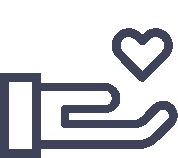 "Live your truth. Express your love. Share your enthusiasm. Take action towards your dreams. Walk your talk. Dance and sing to your music. Embrace your blessings. MAKE TODAY WORTH REMEMBERING!"